You should get an account verification by following steps below to deposit Turkish lira from your personal bank accounts to Koinim account.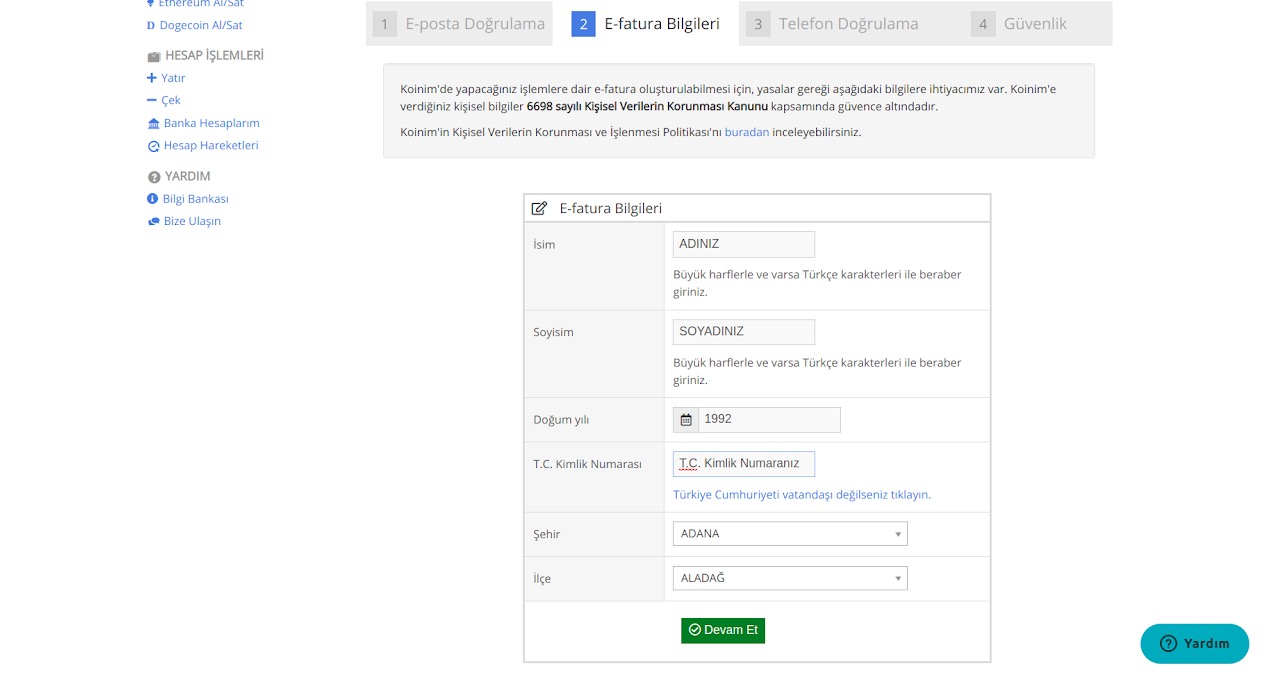 Log in to Koinim. Write your ID and address information on the boxes on opening "Address Confirmation" headline when you follow ACCOUNT TRANSACTIONS > +Deposit > Deposit Turkish Lira steps and click Continue button.
To have an account verification on "Photo Verification" page, an example of the confirmation photo and verification terms are stated. Upload your photo as specified and click Verify button.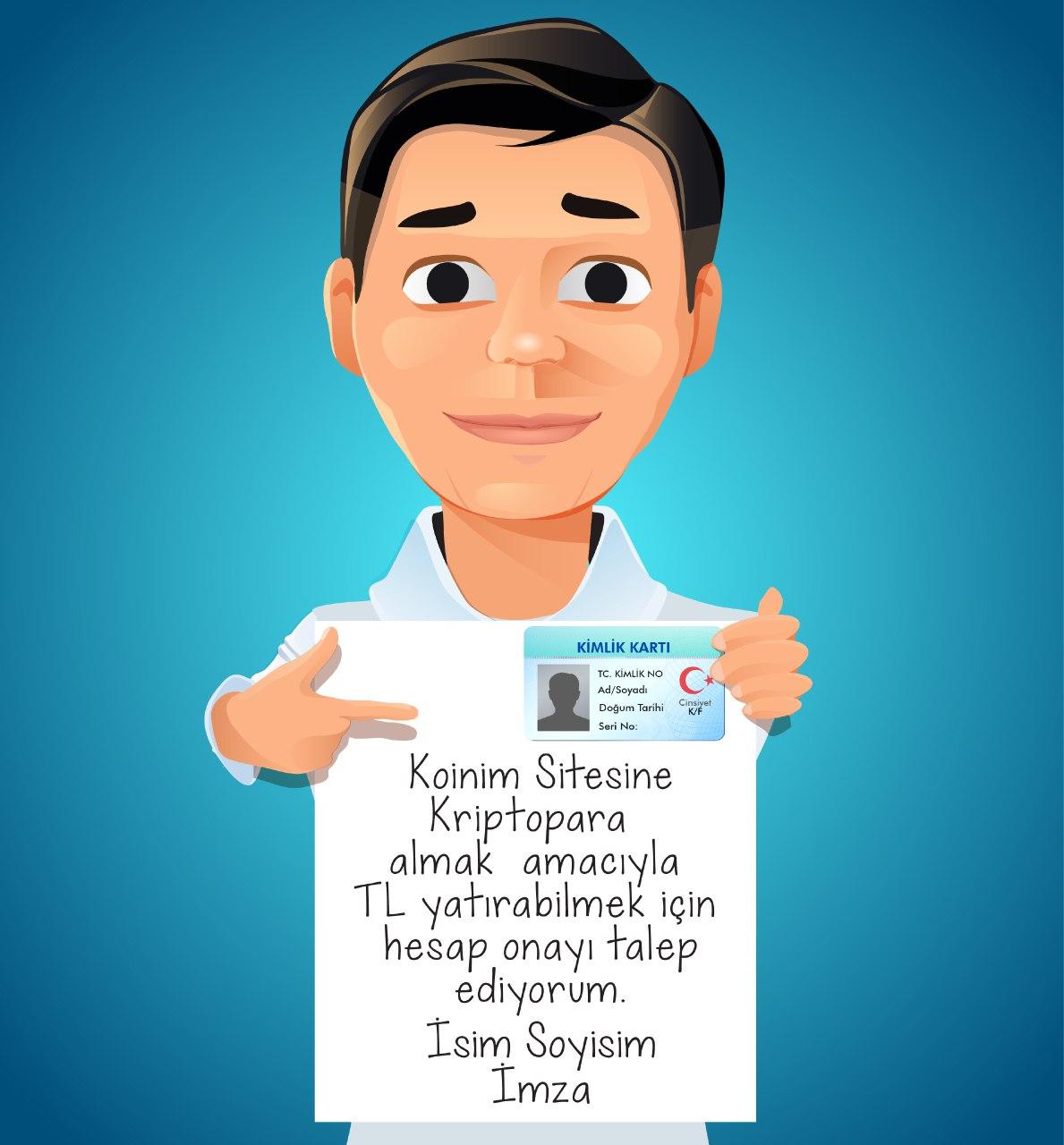 If uploaded photo is eligible, your account is verified. You can start depositing Turkish Lira on your account after getting a " Your Koinim account is verified" titled e-mail.
If your uploaded photo is not eligible, your account won't be verified and photo uploading page comes up again when you try to deposit Turkish Lira. For a quick and unproblematic account verification, check out our article entitled Hesap onayı için yüklediğim fotoğraf onaylanmadı. Ne yapmalıyım?