To buy/sell Bitcoin, Litecoin, Bitcoin Cash, Ethereum and Dogecoin via Turkish lira on Koinim, you should register by following the steps below.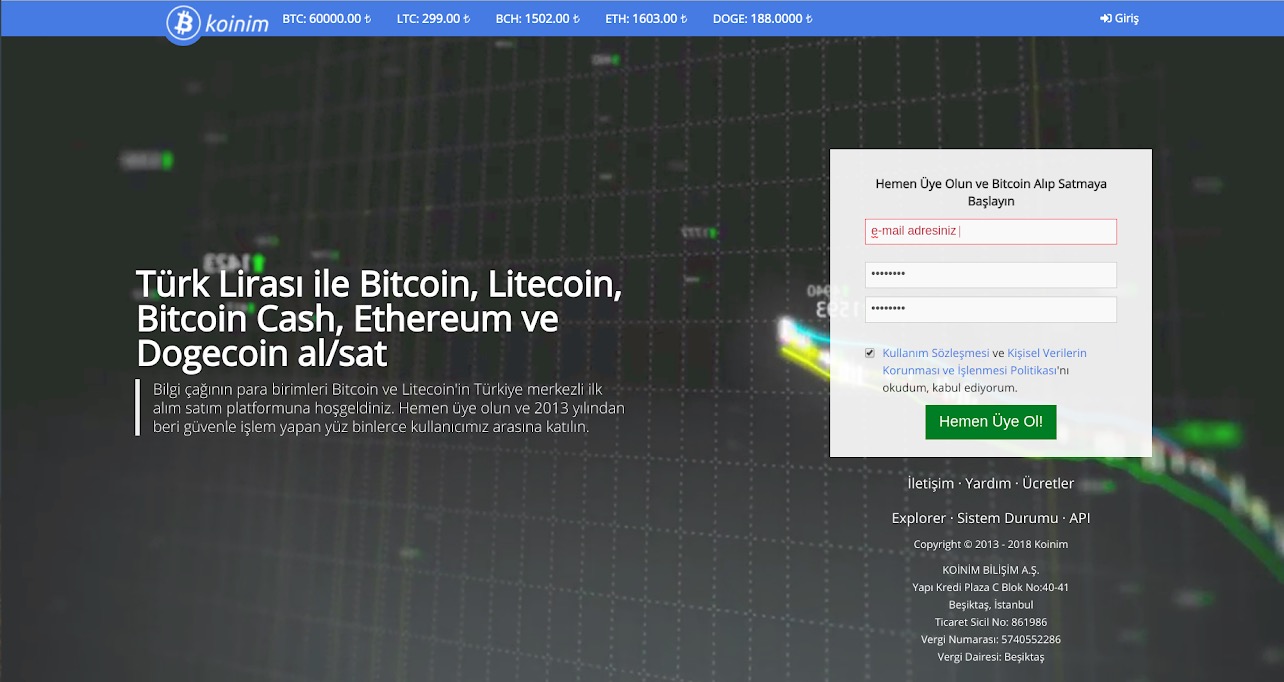 Write your e-mail and password to the box on home page. E-mail you used for registration should be safe and used actively to get posts in case of resetting your password, to send verifications, notifications and acknowledgements.
To sign up Koinim.com, your password should be at least 8 digit long. Check out our article, entitled Nasıl güvenli şifre oluşturabilirim? for more detailed information on creating a password.
After you type your e-mail and password, by marking I have read and agree to the Terms of Use and Protection and Monitoring of Personal Data statement, click Sign up Now! button.

Click on the Koinim e-mail address verification link sent to your e-mail.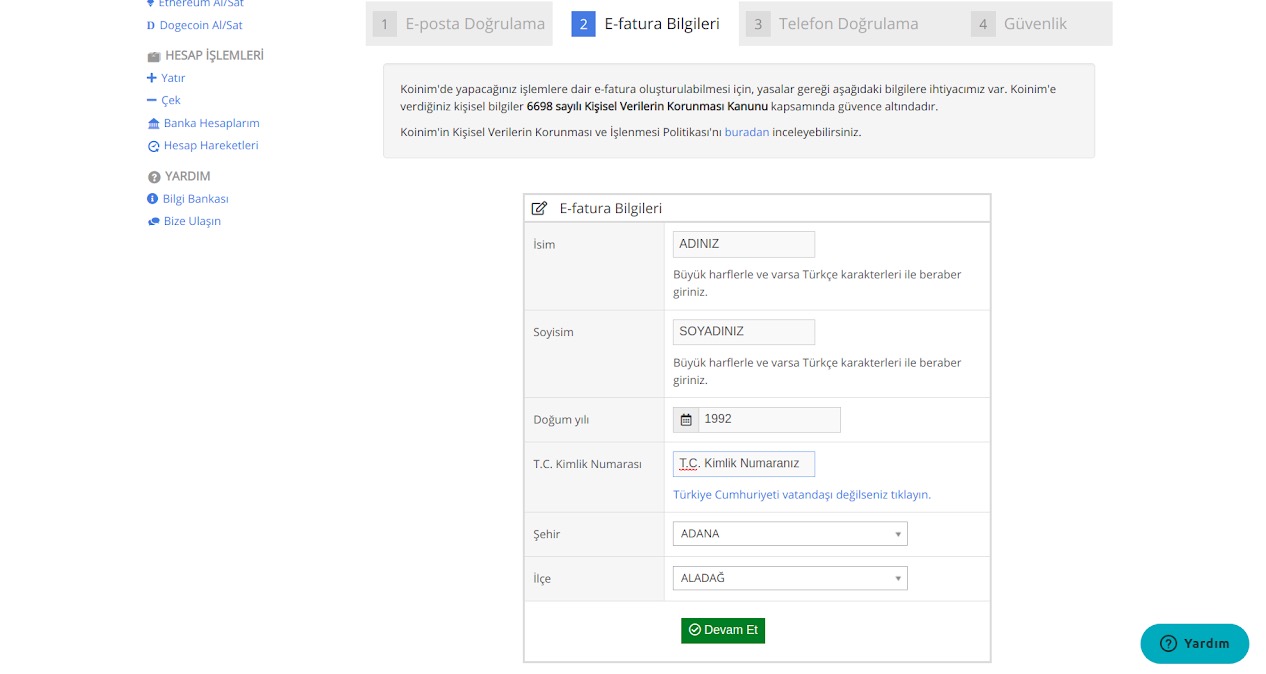 Write relevant informations by certifying and ordering on the box of e-bill information.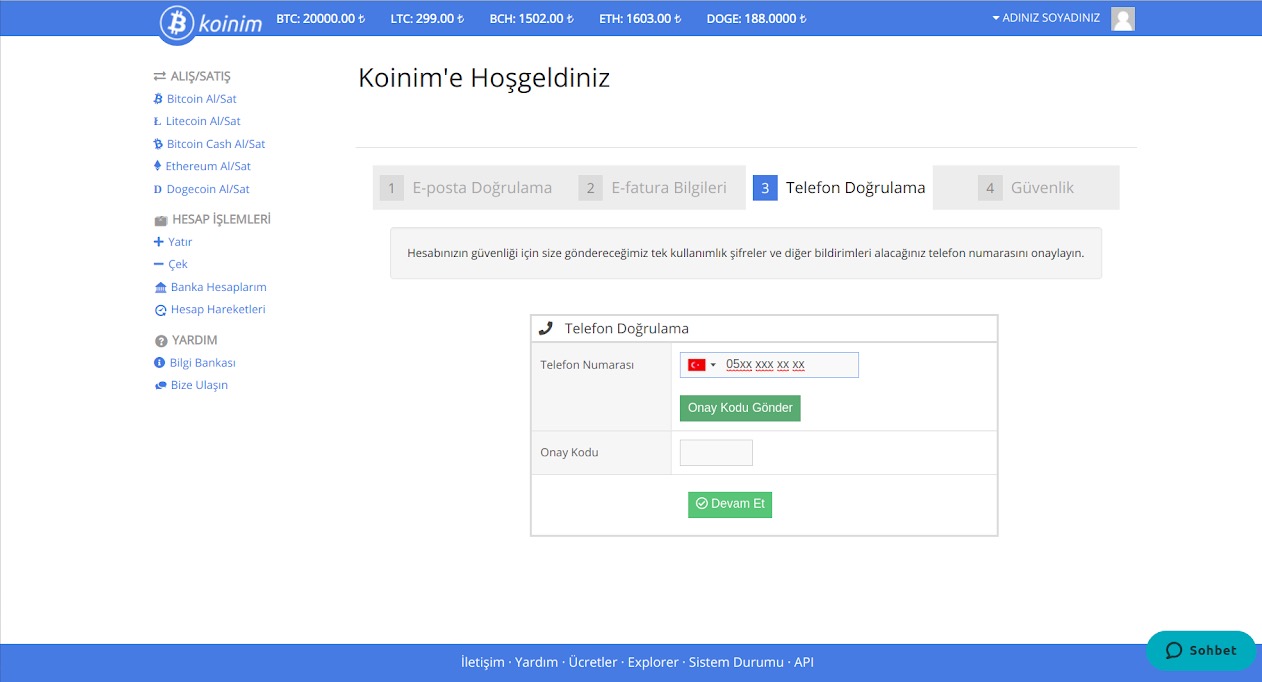 Enter your phone number without starting 0 and spacing then click Send verification code button.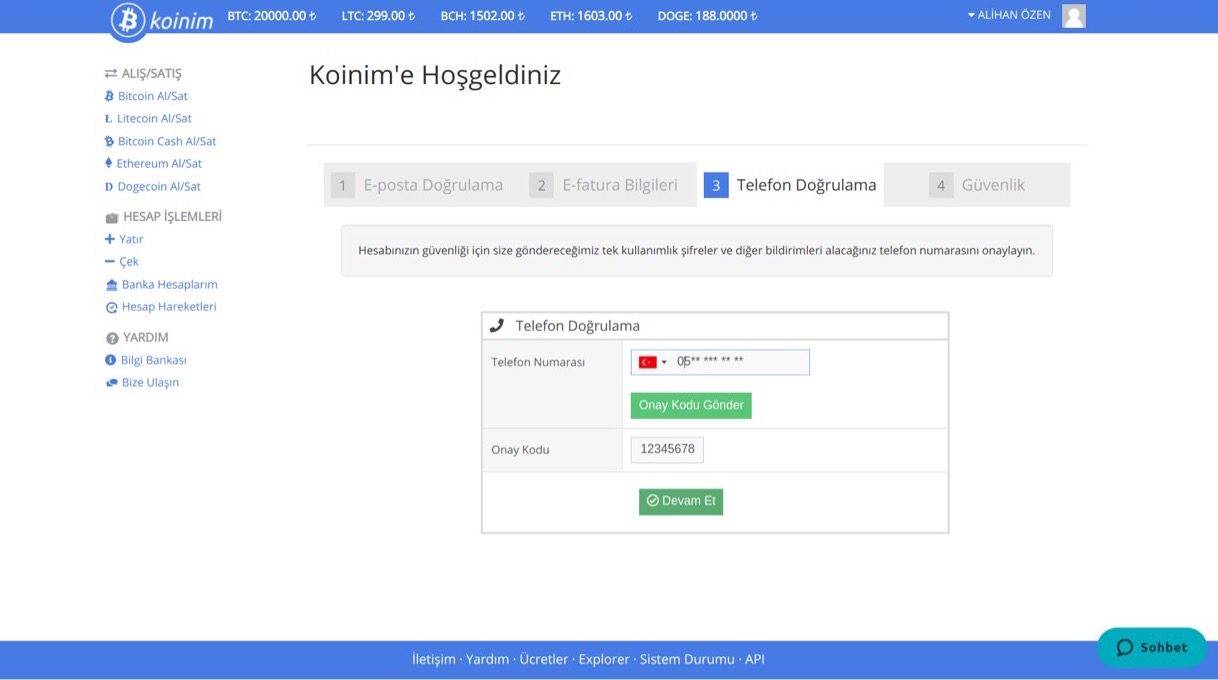 Enter the verification code sent to your mobile phone via SMS in the box and click Continue button.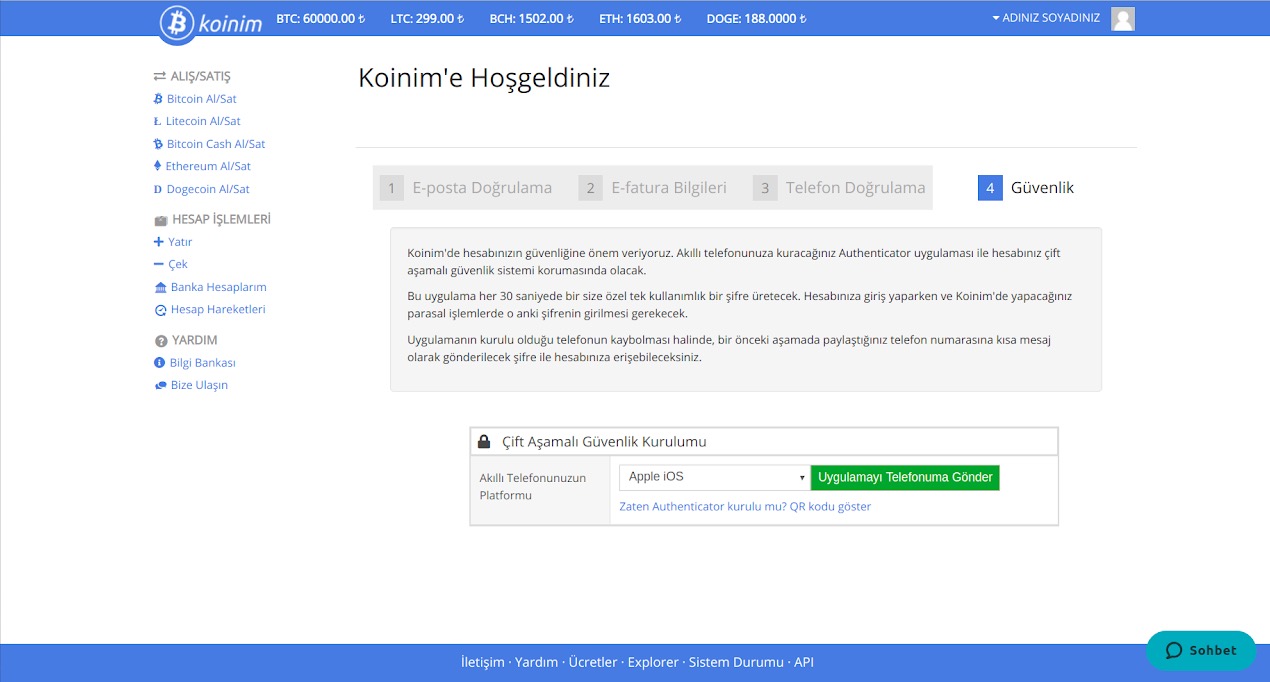 Click on Send application to my phone button with choosing your smartphone's platform (Apple/ IOS/Android) to install double-step verification (2FA). Install Google Authenticator application on your smartphone using the SMS link sent by Koinim.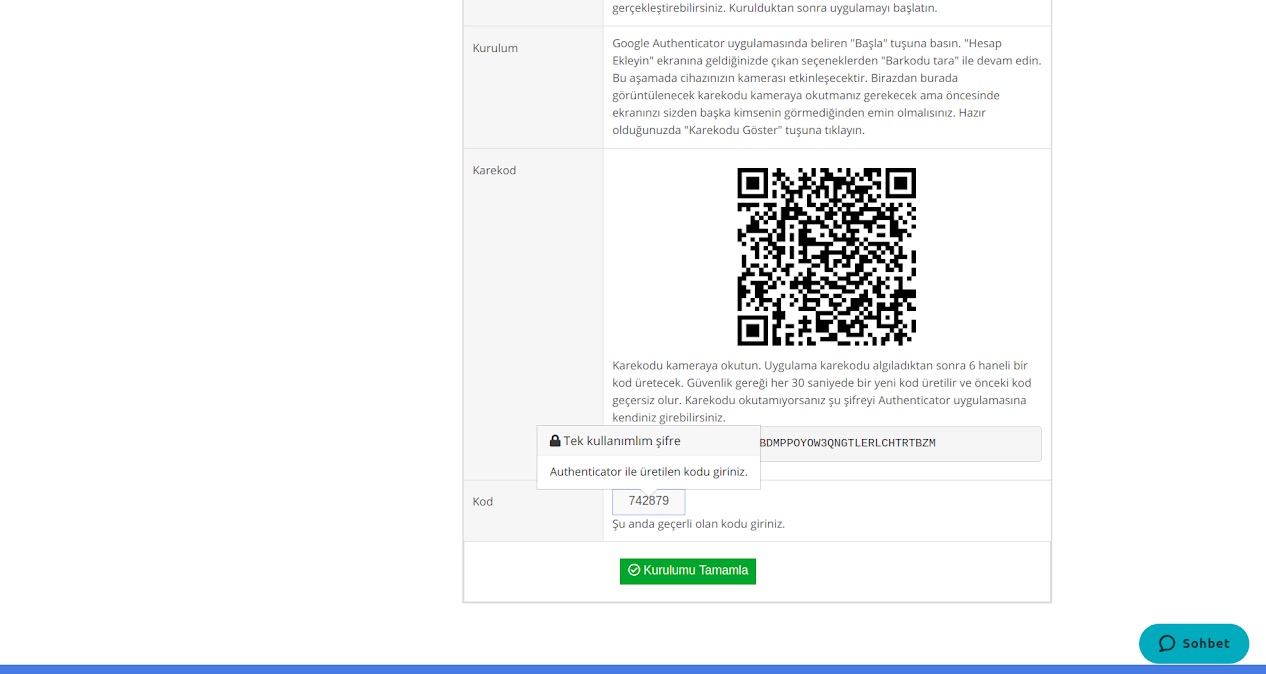 Open Google Authenticator application you installed to your smartphone. By following Start set up > Scan data matrix steps, scan the data matrix to the camera opened. Write the 6-digit password you set on "Code" box and click on Complete Installation button.
Check out our article entitled Çift aşamalı doğrulama (2FA) uygulamasını nasıl kurabilirim? for more detailed information.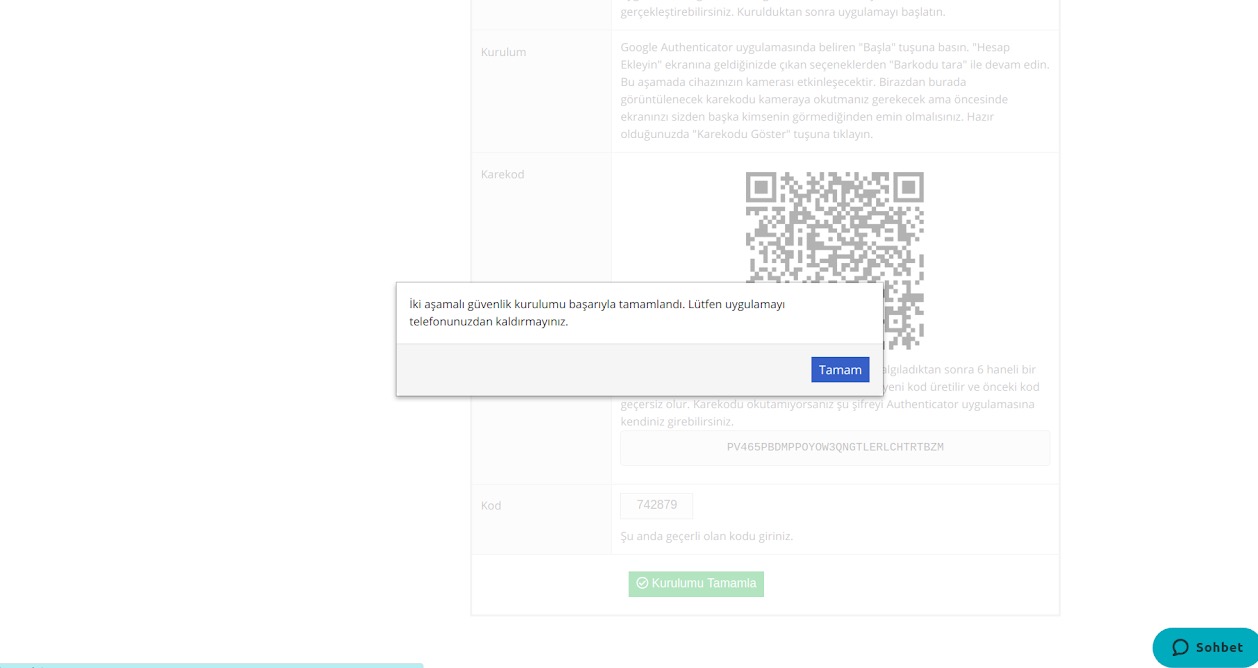 Notification seen on the screen indicates double-step verification uploading is completed successfully.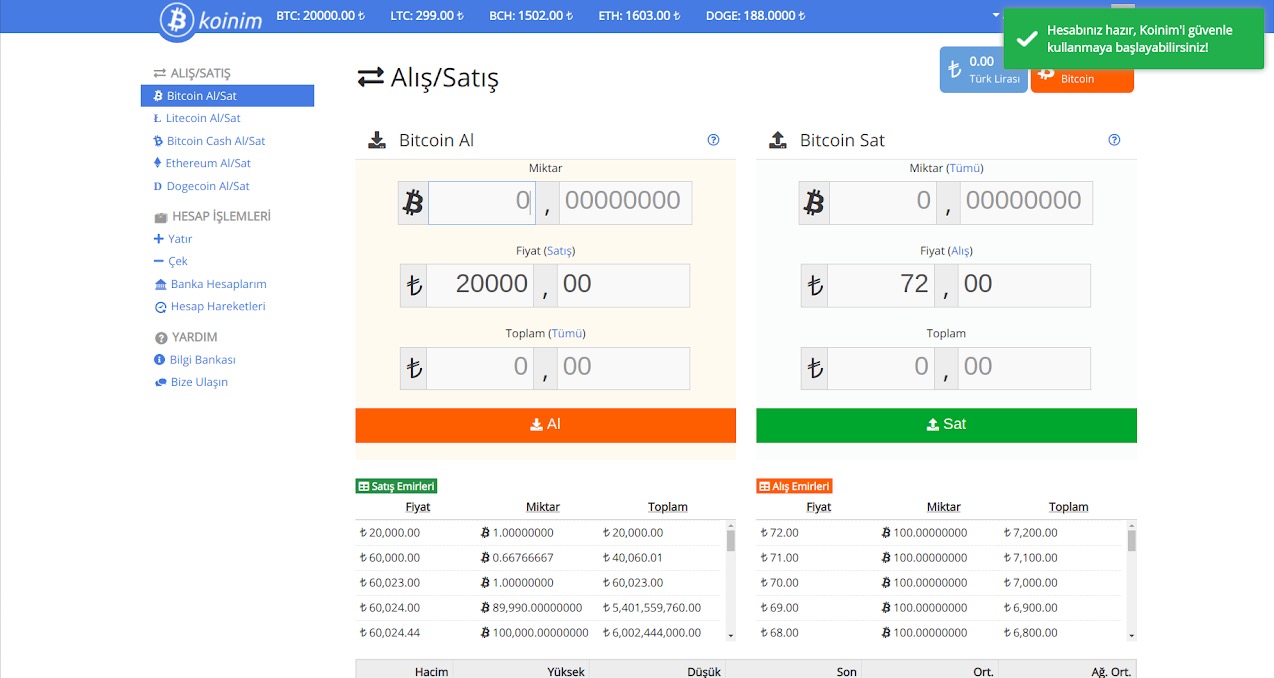 These are the operation you can do after you get "Your account is ready, start using Koinim in safe!" notification: you can view your crypto-currency balance and according to your balance you can start buy/sell, withdraw/deposit transactions. You can transfer balance that you gained by Buy/Sell transactions exchange in Turkish Lira to your personal bank account. You can use your Koinim membership as an electronic wallet which you can save your cryptocurrency investments.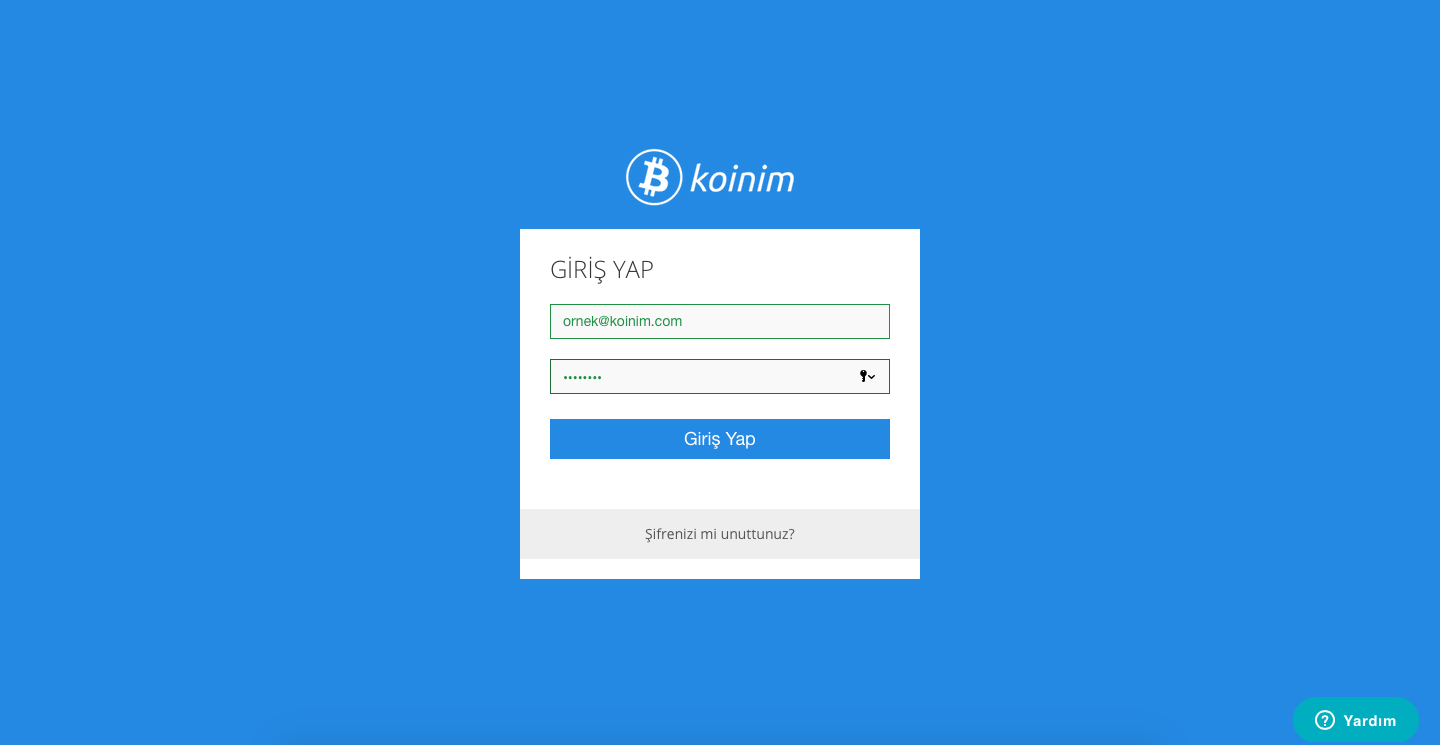 Click on Log In button which is on the right upper side of the home screen then type your e-mail address, password and single-use 6-digit Google Authenticator password.

You get an informative "Koinim Login Notification" titled e-mail on your every login.
You can access detailed information on Koinim'e Türk Lirası yatırmak için nasıl hesap onayı alabilirim? article about getting account confirmation to deposit Turkish Lira from your personal bank accounts.